Hear live music, see great art
Visit European cities. Feel the creative spirit of summer.
The sun is shining and the musicians, artists, and actors are emerging from the winter lairs. What could be better? The long cold is now over (cue the collective sigh of relief). Better days are surely ahead.
To celebrate an exciting future, embark on a European creative city adventure that focuses on two of the best things of summer: good weather and open-air festivals, be they musical, theatrical, or artistic. Keep reading to discover some wonderful destinations found in or near a creative city that's off the beaten path—we love you Berlin, Paris, Amsterdam, and Barcelona, but today, we're showing other, less-visited cities some love!
In Slovenia, listen to jazz, pop, rock. Watch opera, ballet, and contemporary theater
For those of you with music already ringing in your ears, head to the Lent Festival in Slovenia's second largest city, Maribor. Of course, the primary attraction for us is the festival, but we'd be remiss if we didn't mention two or three of the charming experiences you could have in Maribor. So, before you dive into the festival, get a bird's eye view of this stunning city by taking a ski lift up the mountains that surround the city. Then, dive into some unique food—we recommend tasting traditional Romani cuisine.
Ok—back to the Lent Festival! Each year since 1993, people from all over the world have journeyed to Slovenia to attend this country's biggest open air festival. What's the big draw? Over three hundred different cultural performances! On dozens of stages, visitors can take in pop, rock, jazz—even opera. But that's not all. There's also ballet, street theater, and modern dance performances. There are even events for children. In recent years, the Lent Festival has attracted some half a million spectators to the event, which takes place over three weeks, at twenty-three venues, and in both new and repurposed spaces.
In Helsinki, absorb art, watch films, listen to live music
Out of all the Nordic countries, Helsinki is one of the most creative. In many pockets of this vibrant city, you will find activist art galleries, shared painter's spaces, and up and coming musicians finessing their music. All this creativity converges during the Helsinki Festival, which has taken place each year since 1968. This year, performers of all kinds will share their art with creatively curious people. The biggest concerts will take place at the Huvila Festival tent, which organizers build each year in one of Helsinki's biggest parks. For lovers of theater, make sure to visit the Korjaamo Culture Factory in the neighborhood of Töölö. There are theatrical performances of all kinds—both Finnish and international. Perhaps most exciting about the Helsinki Festival is what's known as the Night of the Arts, or Taiteiden yö. On this night, the entire city opens up and allows anyone to perform outdoors—in parks, on streets, in squares—around the city. If you truly want to feel the pulse of current European culture, this is a must. Perhaps you'll feel inspired to join in! Oh, and one last thing—in the summer in Helsinki, it's still light past ten, even eleven at night. So you can really get a full experience of outdoor art.
Near Kastoria, experience a unique music festival at the banks of a gorgeous river
Ever dreamed about a place where live, exciting music and summertime nature meet? That place exists, and it's just thirty minutes away from the creative Greek city of Kastoria!
Situated on Lake Orestiada, Kastoria is a fascinating place in its own right with both rich ancient traditions and young people innovating in art, music, design, theater, and much more. Perhaps most exciting about Kastoria, though, is that just a short drive away is the annual River Party in Nestorio. Each year, all over all over the world travel to this five day riparian festival to hear some of the best modern live music, meet new friends, eat good food, and splash in the Aliakmonas river.
This festival is both international and local at the same time. If you attend it, you'll notice the stimulating mix of people from many countries as well as a great blend of well-known international performers in addition to some lesser known, but really exciting Greek rock bands from Athens and Thessaloniki. Who knows, perhaps you'll fall in love with a Greek band after seeing them live at River Party! Perhaps best of all, you can camp at River Party, which means you'll never miss a single performance or experience. Think of it almost like Woodstock, but in Greece, with less mud, and in modern times.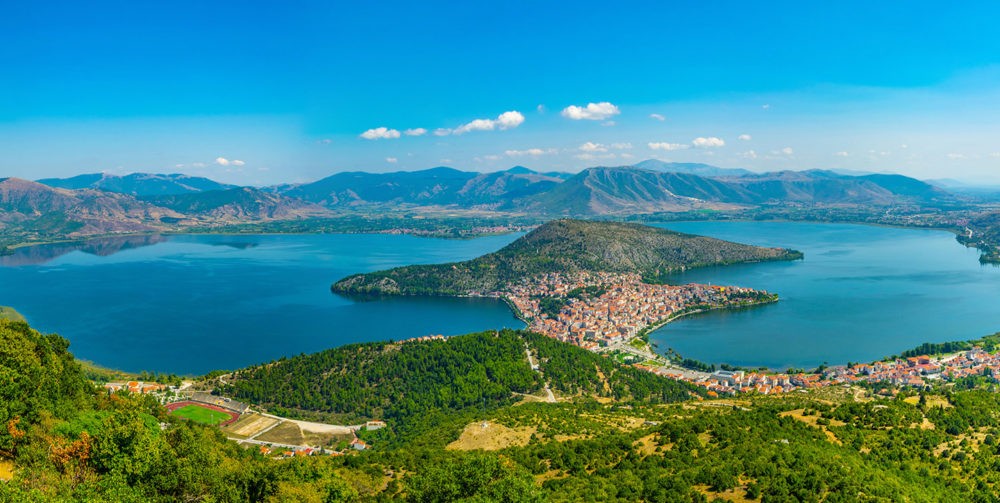 So there you have it, three creative experiences you could have in Europe this summer. Want to learn more about open-air festivals? Use the hashtag #CreativelyCurious to find inspiration and visit our Facebook group Creative City Lovers Europe to discuss with other travelers about new experiences in European summer.