My summer guide for you: ancient towns, rolling hills, local delicacies
An odyssey into azure waters. This is how I'd describe my unforgettable7-day exploration of Montenegro and Croatia. Whether you love floating peacefully with a snorkel and mask, watching fish dart by or you're after the heart-pumping adventure of mountain biking, these two countries deserve your attention. Before I go into my personalized guide for you, let me introduce myself. My name is Julia, and I'm a full-time travel blogger and content creator. My mission? To live everyday like a traveller and inspire you to embrace everyday adventure, wherever you may be. Afterall, many of the most remarkable experiences on the road are the simple ones: a sunny day in a medieval town, an empty meadow covered in wildflowers, a plate of fresh shrimps caught the very morning and grilled over open flame. Here's my advice about what to do in Montenegro and Croatia.
On the go in Montenegro
Perast
My journey began in Perast, a gorgeous coastal town adorned with historic churches and stunning views of the Bay of Kotor, a UNESCO World Heritage Site. I quickly fell in love with this place. The best way to describe it? Romantic. That's because it's filled with old architecture and rustic charm, plus a background of rugged mountains. Perast's history is special. A thriving maritime hub during the Venetian time means it's filled with elegant palaces and exciting tales of its seafaring past. An experience I highly recommend: each July for the past half millennium, Perast holds the Fascinada event, a celebration of local maritime tradition. The highlight for me was watching colorful boat processions, which is actually how the event gets its name. "Fascia" means ribbon in Italian, and during the festival, boats are decorated with apple branches, tied to each other, and depart at sunset in the direction of the church. Picture this: a procession of traditional boats manned by people singing gorgeous songs. It's a sight I'll never forget.  
Kotor 
Just twelve kilometers south of Perast is Kotor a hidden gem nestled on the Adriatic coast of Montenegro, and one of my favorite places in the region. It has a time-forgotten medieval charm, and when you walk upon well-worn cobbled streets, you feel like you're being transported to the past. To the east are Bay of Kotor's sparkling waters. To the west stand sharply beautiful cliffs. I couldn't help wandering through this uniquely beautiful Old Town, losing myself in its rich history. As I explored, I stumbled upon charming squares, vibrant markets, and cafes where you can indulge in local delights—my favorite was Rožata, a caramel custard dessert infused with citrus and often served in a caramel sauce and garnished with candied orange peel. Aside from the food, which is incredible (make sure to eat your fill of fresh seafood!), there are two experiences I recommend: first, do a walking tour. This gives you access to all the hidden histories of this amazing town in real time. Here's an example: as you walk beside the old Kotor walls, you'll learn that these protected the town from invaders as early as the 9th century. I also recommend the Montenegro Maritime Museum, which covers how maritime history is essential to understanding the region.
Outdoor experiences in Montenegro
After a few days exploring on my own, I decided to take my trip to the next level: I went on a tour. The great thing about a guide is that it often gives you entry into local society. My guide was called Milos, and he took me to all his favorite places: we ate a traditional breakfast of prosciutto at the oldest restaurant in the village of Njegusi, I met locals who taught me the Bulgarian expression "tolaka" which means "take it easy," we visited the world's highest mausoleum and the old royal capital Cetinje. In other words, it was a truly immersive experience, one that I would never have had without Milos. So happy was I with a guide that I joined Milos for a second day. This time, the plan was to go rafting. After a short drive to the Tara River, we boarded small rafts and sailed down the river's currents—an unforgettable thrill! At a waterfall, we stopped to take a swim. The water was crystal clear, and the lush forest around us was gorgeous. This was truly one of the most moving events of my life.  
A Croatian adventure 
Lastovo 
Not far from Montenegro is the Croatian archipelago, a place comprised of 46 islands with 46 churches and chapels and 46 vineyards. My first stop was Lastovo, a cherished haven known for its unspoiled natural beauty, stone villages, and marine life. What excited me most were the landscapes: rolling hills adorned with vibrant greenery, a coastline of secluded coves, rocky cliffs, and inviting pebble beaches. While I loved exploring the medieval settlement on the island, what struck me the most was the stunning outdoors. I swam at Lucica, sunbathed on a pebble beach near Zaklopatica, and admired a panoramic view from Fort Kascel Lastovo. At night, I gazed at the shining stars above me. Lastovo is actually a Dark Sky Park, a place that's recognized for its superior view of the night sky.  
Korcula 
If you ask me, Korcula is one of the most well-preserved medieval towns in Europe. I loved walking through this enchanting place, a maze of narrow cobblestone streets, elegant Venetian-style buildings, and picturesque squares. As you stroll through each lovely street, you'll encounter shops filled with handmade artisan goods, cafes selling local sweets and cakes, and restaurants serving the kind of hearty fare that you crave after a day swimming. And oh, did I swim! Korcula is home to hidden coves, sandy shores, and glistening bays. The options for swimming, snorkeling, or simply sunbathing are endless. Ditto for diving if that's something you're into. Below the blue surface there exists an entire world of reef life and coral life. One interesting fact I discovered in Korcula: in the 15th and 16th centuries, healthcare and education were free! Can you think of another city with such a progressive system so many centuries ago?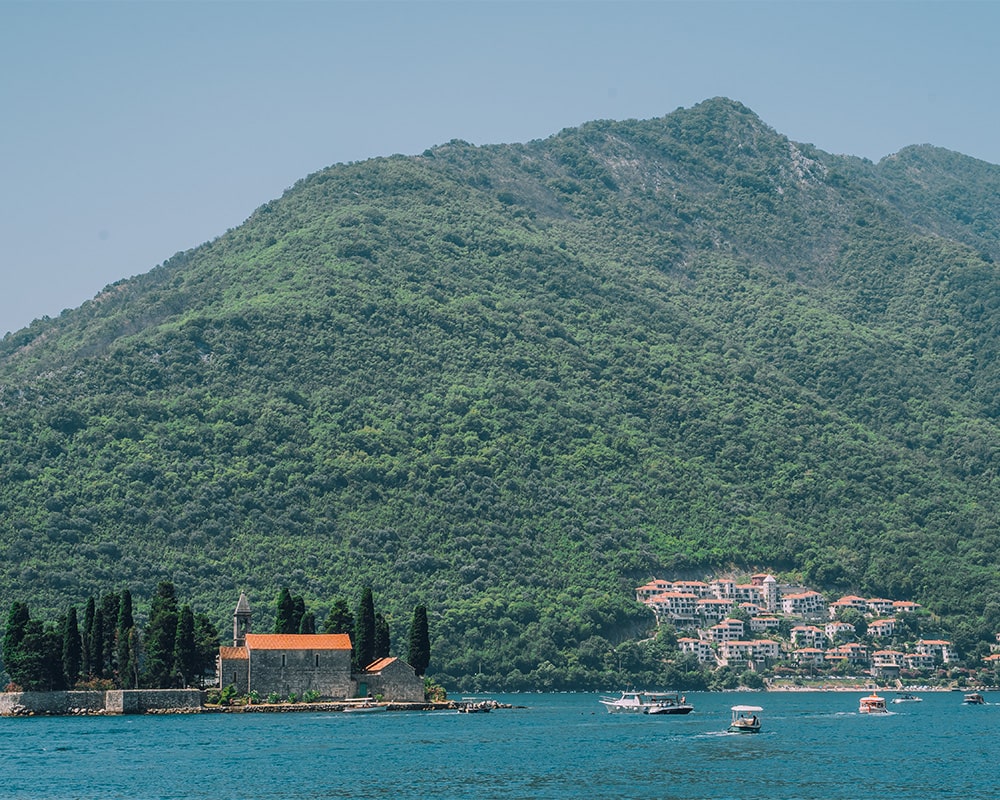 Mljet 
Just a two-hour ferry ride from Korcula is Mljet, an island of lush green surrounded by the shimmering summer sea. I loved Mljet because of its natural beauty—its lush forests, serene lakes, and impressive coastline. It captivated me with its rolling landscapes, pristine waters, and unique blend of Mediterranean culture and untouched wilderness. The great treasure of Mljet is its national park, which covers a significant portion of the island and is known for its two saltwater lakes, Malo Jezero and Veliko Jezero. I decided to explore the park on a bike, as there are pathways throughout that are perfect for cycling. I spent over two hours pedaling through these serene forests. Every minute was marvelous. Partway through, I came to lake Malo Jezero and took a moment to eat a sandwich I'd packed and take a refreshing swim. After drying off in the sunshine, I continued my tour of this unique place. So you can replicate my travels, I rented my bike in Pomena at Radulj Tours, though you can also rent within the park. The price of entry is €25, which includes the complimentary eco-boat to St. Mary's Island where you can explore a Benedictine monastery that dates to the 12th century.  
Julia's tips for exploring Montenegro and Croatia 
Montenegro 
In Kotor, locals recommend dining outside of Old Town. I heartily agree. The food will be cheaper and often better, so make sure to venture beyond the most popular areas.

 
Consider doing a day trip. It's a great way to see a lot of the country and do outdoor activities that might otherwise be complicated. 

 
Croatia
Bring your bathing suit wherever you go! In both Montenegro and Croatia, you constantly have opportunities to swim. Keep your bikini or boardshorts in your bag so you're sure you won't miss any of them.

 

Speaking of swimming, there's nothing as satisfying as starting your day in the sea. It's also what the locals do!

 
Take your time when exploring the islands. Yes, there's a lot to see. But don't rush. Take it slow and savor a few things deeply.

 
A tip for both countries: be sure to carry cash (a mix of small bills and large) at all times. Many places don't take credit cards. Check out this Visit Europe page for practical information on the matter.