Health, spa, wellness & history
Serbia has a long tradition and rich experience in delivering various spa treatments for visitors to recharge their batteries and improve their state of mind. Spas have adjusted to the contemporary needs of people for many generations and developed many skills to treat both body and soul. Surrounded by natural beauty, many spas have developed into fantastic tourist resorts for people seeking rest, recovery, or simply fun and relaxation, throughout the year. 
Spa Vrnjačka Banjа- fashionable spa resort
Spa Vrnjačka Banja has long been a health resort. Between the 2nd–4th century AD, the Romans nourished their health in Vrnjačka thermo-mineral water springs. The modern spa opened its first official tourist season in 1868. Prior to the Second World War it was a fashionable destination attracting kings, rulers, and famous people; Vrnjačka Banja was comsdiered on a par with Baden Baden and Karlovy Vary.  
Sokobanja Spa- hidden ecological gem
Sokobanja Spa is an ecological gem that existed in Roman times as well, testified to by numerous artefacts and the remains of the Soko-grad fortress. The oldest building  in  Sokobanja spa is a hammam erected by the Turks in the 15th century on Roman foundations. Sokobanja spa has a unique climate, flora and fauna, and a rich cultural heritage.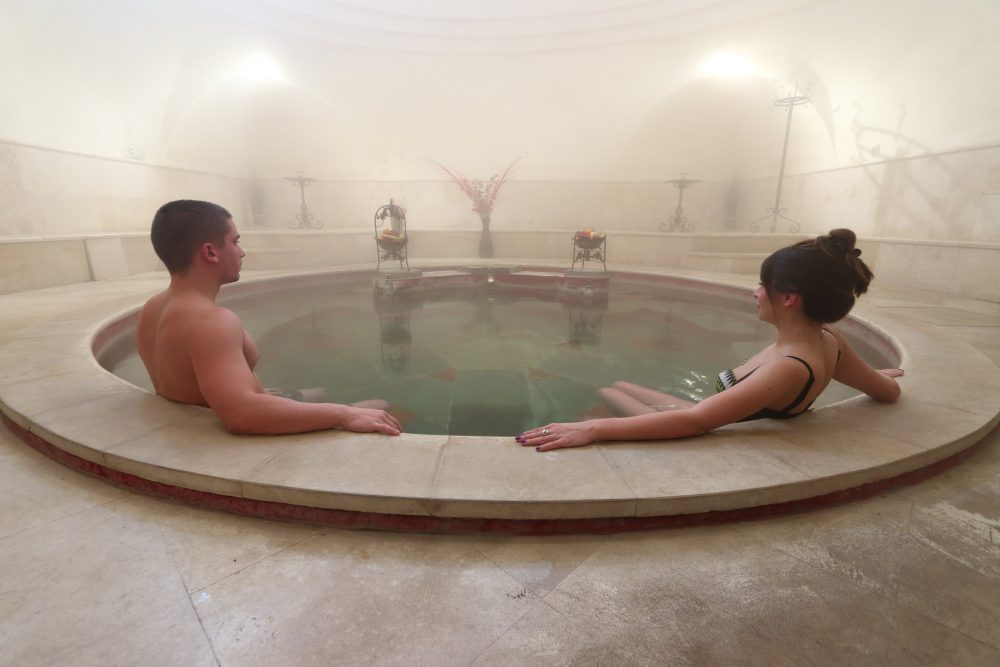 Spa Koviljača-healing waters surrounded by a magnificent park
Spa Koviljača was established in a marshy area around a spring of healing water. Its first written record dates to 1533. In those times, wealthy Turks visited the spa with their families, with the first women's hammam being constructed in 1720. Banja Koviljača became a major spa resort during the rule of Serbian King Peter I Karadjordjević, who built modern facilities in 1908 that remain in use today.
The royal Bukovička Spa  officially started operating in 1811, designed on the model of elite European spas. Members of the royal Serbian dynasties Obrenović and Karađorđević visited the spa for rest or treatment. 
Ribarska Spa – a temple of health and beauty
People have always been visiting healing springs of Ribarska Spa to treat their diseases and recover or simply to enjoy the beauty of the landscape. According to written sources in Roman times this place used to be a true health resort. In the Middle Ages, during the rule of the Ottoman Turks, a hammam bath was built on this spot. Later, the springs were frequently visited by many Serbian rulers.
The spa is a true eco-resort due to fresh air of nearby Jastrebac mountain.
Niška Spa- ancient springs of Roman emperors
Niška Spa one of the oldest spas in Europe, well known even in Roman times for its medicinal properties. During the reign of Emperor Constantine, an aqueduct was built to carry warm water from the Niška Spa to Mediana, the residence of the Roman emperors.  Niška Banja expanded significantly between the two world wars, when it was a matter of prestige to have a villa in Niška Banja; King Aleksandar I Karađorđević owned one here. In honor Niška Banja being a favorite place of three kings and two Serbian dynasties, a memorial fountain named "Three Kings" was erected.