Eat Your Way from Spain to Turkey
One of the best parts of international travel is getting to try the local cuisine, and some of the best dishes in Europe come from the countries on the Mediterranean Sea. Starting in Spain, we'll highlight some great entrees from all around the coast and on into Turkey.
Considered by many to be Spain's national dish, paella comes from the coastal city of Valencia. Paella literally means "pan," a reference to the large, shallow pans used to cook the rice and other ingredients in the paella. There are many varieties, but traditional Valencian paella contains white rice, green beans, meat (usually chicken or rabbit), snails, white beans and seasonings. Another common variety is seafood paella, which takes advantage of the delicious fresh fish and shellfish that come from the Mediterranean.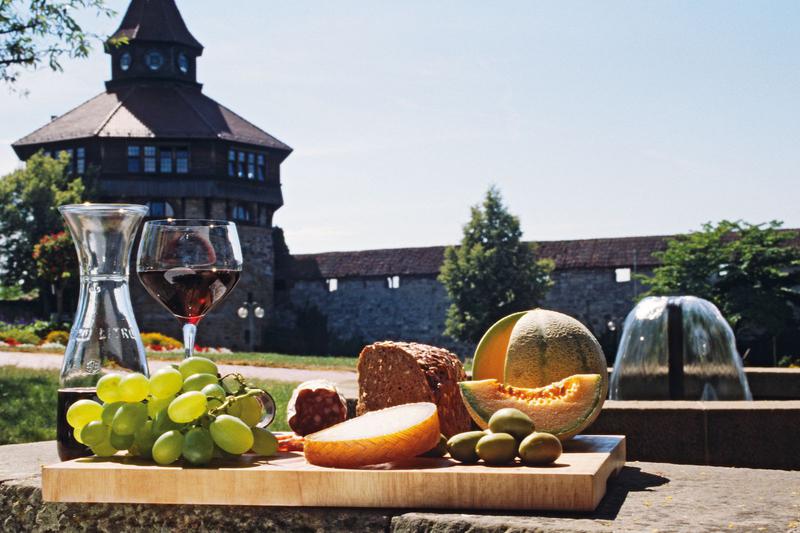 While on the Iberian peninsula, you can't miss an opportunity to sample some Portuguese cuisine. Cozido à portuguesa is a traditional Portuguese stew consisting of many different meats, sausages and vegetables, depending on the region and seasonal ingredients
Move up the coast to Marseille, France, and you're likely to encounter bouillabaisse on the menu. Bouillabaisse is a traditional Provençal fish stew invented by fishermen who needed a way to eat the bonier fish they couldn't sell at markets. Modern bouillabaisse uses a variety of fish, and often contains shellfish, octopus and sea urchins. The seafood is cooked with a medley of vegetables and local Provençal herbs and spices and is served with rouille, a kind of spiced mayonnaise.
Further down the coast into Italy lies Naples and its parmigiana. Naples is often cited as the birthplace of the pizza and is known for its hearty pasta dishes, but parmigiana is a real local treat. Sliced eggplant is pan-fried or deep-fried and then layered with tomato sauce and cheese (usually Parmesan or mozzarella). Some varieties include meat such as chicken or veal.
In the micro-state of San Marino, you stop in for a piadina, a thin flat bread traditionally cooked on a terracotta dish, though today it's typically cooked on a griddle. Filling is up to you, ranging from sandwich fillings of veggies, cheeses and cold cuts, to sweet filled with fruit jam or hazelnut spread. Piadinas vary slightly from region to region, some with thicker bread closer to pita, or wider closer to a wrap.
Jump over the Ionian Sea and into Greece and you'll find pastitsio, a savory layered pasta dish. Ground beef or lamb and tomato is sandwiched between layers of tubular pasta, covered in béchamel sauce (a simple milk-based sauce) and baked, similar to lasagna.
The last stop on a culinary trip around the Mediterranean is Turkey. While the cornerstone of Turkish cuisine is still the ubiquitous kebab, there's so much more to eat in Turkey than just kebabs. Try manti, a dish of dumplings that varies by region, but one of the most praised versions of manti is Kayseri mantisi which consists of tiny dumplings usually filled with quail, chicken or goose, and then topped with yogurt, an oil-based tomato sauce and seasonings.