Follow their footsteps along the coast
To celebrate Women's Day on March 8th, tour Estonia's coast, following in the footsteps of three inspirational Estonian women.
Tallinn: Hometown of Prime Minister Kaja Kallas
Prime Minister Kaja Kallas has led the country since 2021. Kallas comes from a prominent political family; her grandfather was one of the founders of the Estonian Republic, and her father was the 14th Prime Minister of Estonia. Her mother, grandmother, and great-grandmother were all deported to Siberia during the Soviet occupation.
Where to go
See the Estonian Parliament in action at Toompea Castle, which dates to the 13th century.
Watch the changing of the guards every hour in front of the presidential palace in Kadriorg Park. Kadriorg Park is also home to many museums, such as Kumu and Kadriorg Palace.
Over 20,000 Estonians were deported during the Soviet Occupation. Most never returned home. Learn more at Vabamu Museum of Occupations and Freedom.
Haapsalu: Ilon Wikland and Estonia's Coastal Swedes
Ilon Wikland was born in Estonia to a Swedish family and raised in Haapsalu, the epicenter of Estonia's Coastal Swedes. Along with most of the Swedish-speaking minority, she left Estonia in 1944 because of the Soviet occupation. Her talent as an artist caught the eye of Astrid Lindgren, the author of the famous Pippi Longstocking books. Wikland went on to illustrate more of Lindgren's books than any other illustrator.
Where to go
Ilon's Wonderland in Haapsalu is dedicated to Wikland's illustrations. A must-see for families with children and fans of Lindgren's work.
Haapsalu also has a famous female ghost — the White Lady of Haapsalu Castle! An entire festival in August is dedicated to her.
Pärnu: Lydia Koidula and the first Song Festival
Lydia Koidula was a poet and playwright during the late 19th century, the time of Estonia's Great Awakening. For centuries, Estonia was ruled by foreign powers, and the Great Awakening marks the era of Estonia's move toward sovereignty. Koidula wrote in Estonian, helping to build a national identity. At the first Song Festival in 1849, her poem My Country is My Love was set to music. This song has ended every Song Festival since 1947, when the Estonian national anthem was banned by the Soviet government.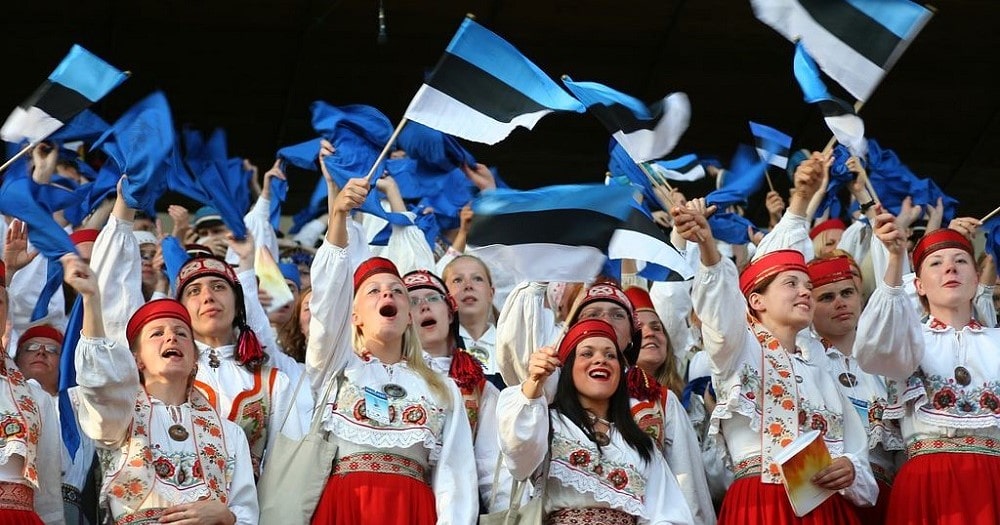 Where to go
Want to hear 100,000 Estonians sing Koidula's most famous song? Then come to the 2023 Youth Song and Dance Celebration this summer! Even if you don't understand the words, so many voices singing with pride and feeling will surely give you goosebumps.
The Lydia Koidula Memorial Museum in Pärnu is housed in the old schoolhouse, once her childhood home and where her father worked as a school master.
Stroll around Pärnu and take a walk through Koidula Park. The fountain and flowers are especially beautiful during the summer.