Exploring Europe's Spookiest Sites
Mystery abounds in every European country. You just have to know where to look. Welcome to the spooky side of Europe, home of ghastly ghosts, haunted happenings and eerie experiences for only the most adventurous of souls. Turn off the lights, get under your covers and dare to get familiar with some of the creepiest, scariest and most mysterious places in Europe.
It all starts in Europe's arguably most haunted country: Ireland. There are a lot of haunted castles in Ireland but start at the mansion known as Loftus Hall on Hook Peninsula. The origins of the haunted mansion date back to a card game, where a demonic spirit is rumored to have lost and has haunted the place since. If demonic spirits are a bit too scary for your European vacation, Ireland's other haunted spots include the Victorian-era prison Crumlin Road Gaol, Kilkenny's Ghost River and the clown-haunted medieval fortress Malahide Castle.
Europe's other haunted locations can be found scattered throughout Central Europe. In Luxembourg, the ancient fortress of Bock hides many secrets in its underground tunnels. You may just hear the ghostly calls of Melusine, the wife of Luxembourg's founder Count Siefried. Dabble in sorcery at Poland's magical world of Sabathowka. According to legend, the location was a gathering place for witches to fly brooms and cook up potions. Today, it's a place where you can cook up some fun of your own.
In Hungary, you'll find all kinds of things to do that will make your hair stand on end. Take a tour of The Labyrinth of Buda Castle in Budapest with only the light of a lantern. The underground tunnels served as a hospital during World War II and allegedly houses spirits that go back even further. Or you can find plenty of frights during the light of day at one of the creepiest places in the world – the abandoned ghost town of Derenk. No one has lived there since the 1940s but you're likely to be convinced that the empty town is still inhabited by something.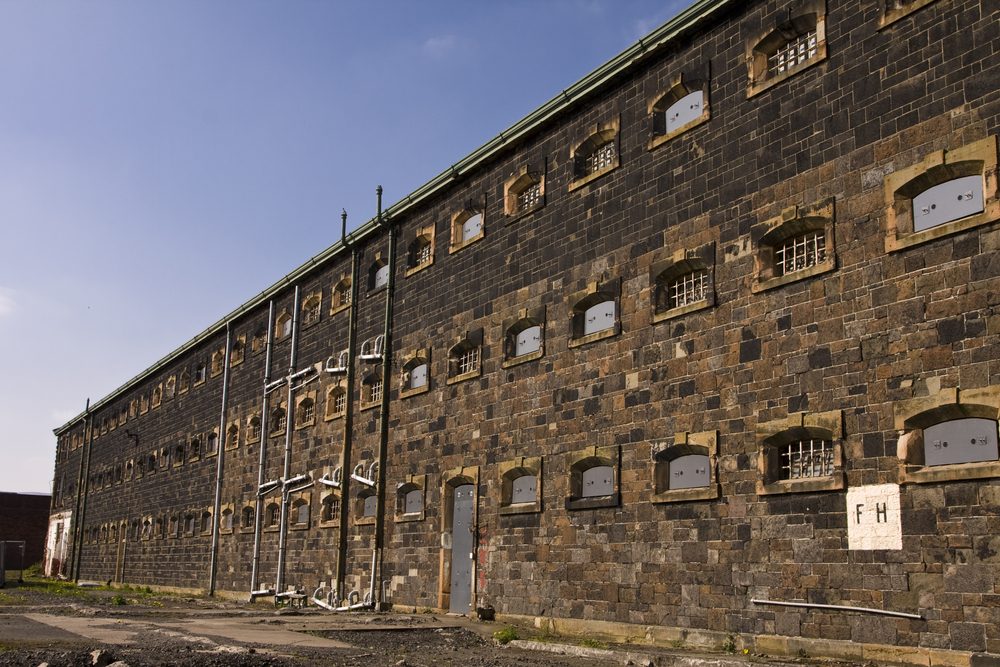 Make a stop in Slovakia to try and see the ghost in the white dress roaming the Old Town Hall of Levoca. Even if you don't catch a glimpse of the ghost, you'll see plenty of marvelous things throughout the UNESCO World Heritage site. Or take your haunted exploration over to Austria where you can dive into the comfort and eeriness of Burg Berstein. The haunted hotel castle is said to still be tended by a former owner that is now long gone. Just be sure to make a stop in Czech Republic to truly test your capacity for creepiness. From the Gates of Hell to the haunting buildings of Prague, you don't have to seek out haunted spirits – they find you.
Finally, no haunted trip to Europe would be complete without a visit to one of the spookiest places on earth, the Bran Castle in Romania. The medieval castle is best known as Dracula's Castle and remains one of the most popular and mysterious places in Europe. Visit the legendary castle to see the towers and turrets that Bram Stoker's character called home. Enter after dark if you dare. Other sites on the Dracula route include the medieval town of Sighisoara and the city of Brasov in Transylvania.
Learn more about the spookiest places in Europe:
Things to consider before traveling
Some tips to consider while traveling