Get off the sofa and have some fun
Strap on your skis or skates, race down the snowy slopes, glide on the ice rink, or savor a hot drink in a hut or a bar: you can enjoy experiences like these in more and more places in Hungary as it develops excellent holiday infrastructure.  
Although there are no really high mountains in Hungary, skiers, snowboarders, cross-country skiers and sledgers can indulge their passions on many a winter day – weather permitting – thanks to new snow cannon systems.  
Snow cannons on the ski slopes in Eplény, Mátraszentistván, Sátoraljaújhely and Visegrád are usually open until early April. Normafa Park in Budapest also has a cross-country ski track with snow cannons. If the temperature drops below eight or nine degrees at night, these modern devices provide snow of adequate quality. The real enemy of ski slopes is not the sun, but the rain, which can eat up the snow. Let's see where you can take to the hills, weather permitting!  
In the heart of Bakony
Eplény has the largest and most modern ski center in the country. It strives to operate year-round and welcomes skiers and snowboarders with 16 ski slopes, chairlifts, traction lifts, a slalom course and continuously updated places to eat and drink. The final weekend of the ski season is usually the start of the chairlift season, which lasts until November, meaning there are things to do all year round. 
The most modern ski lift in the country
Mátraszentistván is a real family ski resort with an alpine atmosphere and slopes of varying difficulty. It has a training park, and you can also ski at night so beginners and advanced skiers alike can find something that suits them. 
Let the ice dance begin
You can ice skate in almost every major city in Hungary. The most beautiful rink in Budapest is undoubtedly the ice rink in City Park, which has been operating since 1870. The boating lake near Heroes' Square is turned into an ice rink in winter. It is a traditional spot for dates and also appealing as a meeting place for friends and families.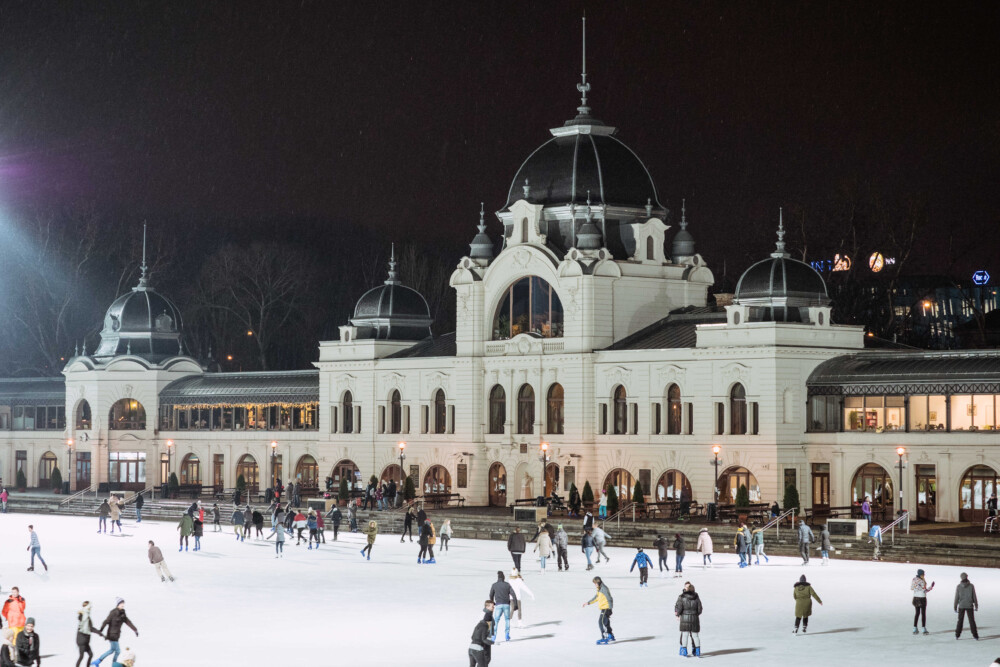 A moment frozen in time
Balaton, Hungary's largest lake, is an incredible sight on cold winter days, although it rarely freezes over now. The water has special shades of blue, and you can even see frozen waves on its shores. On the southern shore, you can get a beautiful view over the lake and the surrounding, snowy landscape from a height of 165 meters on the Gömb Lookout in Balatonboglár. You can also take a serene walk in Tihany, on the northern shore. There will be no sign of the summer crowds at this time of year, and the misty atmosphere is quite other-worldly. It's like traveling back in time for a few centuries.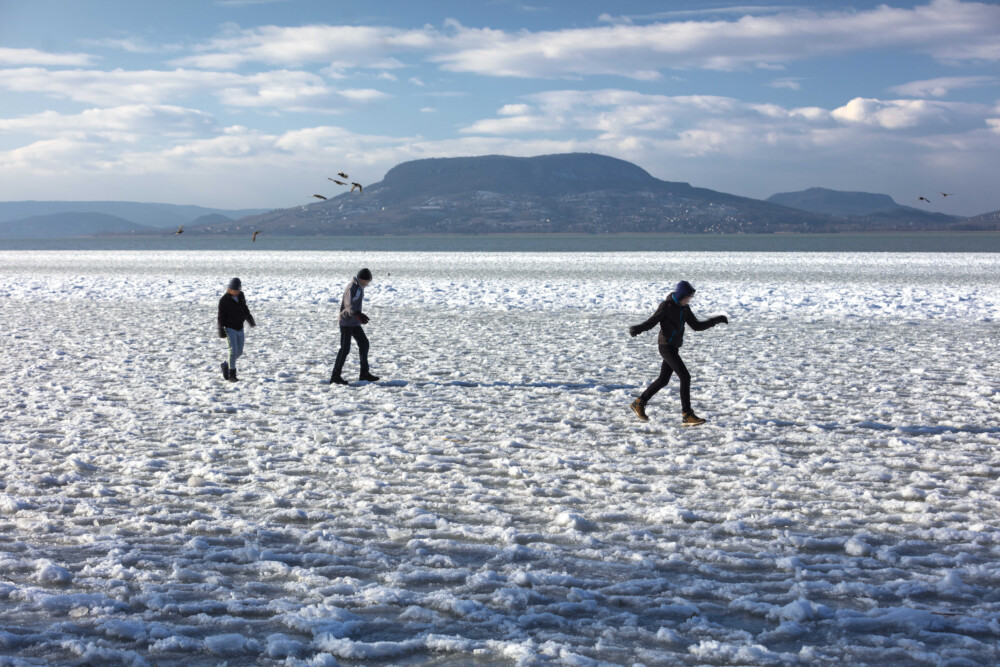 Hiking in the country
The best-known hiking trail in the country connects the natural and historical treasures of northern Hungary, including the larger mountains, Lake Balaton and the capital. The Hungarian Blue Trail provides a special experience in every season and offers unparalleled variety to adventurous hikers.