Visit the cities of tomorrow in The Netherlands
The Netherlands keeps innovating to make its cities, villages, and everything in-between greener and more sustainable. Finding new and improved solutions in the battle against climate change and to create a thriving and healthy environment for future generations is deeply embedded in the Dutch DNA. There is a wealth of sustainable adventures in the Netherlands for you to experience this summer.
Book your stay at the Hotel Jakarta in Amsterdam, the greenest hotel in the Netherlands! Sustainability has been implemented in all facets of the hotel. Sustainable materials were used for construction. For example, 90% of the hotel is made of wood and concrete was used for the remaining 10%, of which 20% is recycled concrete. The temperature in the hotel is regulated by a heat and cold storage system using water from the river Ij. Solar panels on the roof provide the energy to pump the water throughout the building. Rainwater is collected in a basin for watering the tropical indoor garden, and leftover food is processed into biofertilizer. The staff wear sustainable company clothing and there are even recycled bicycles available for guests.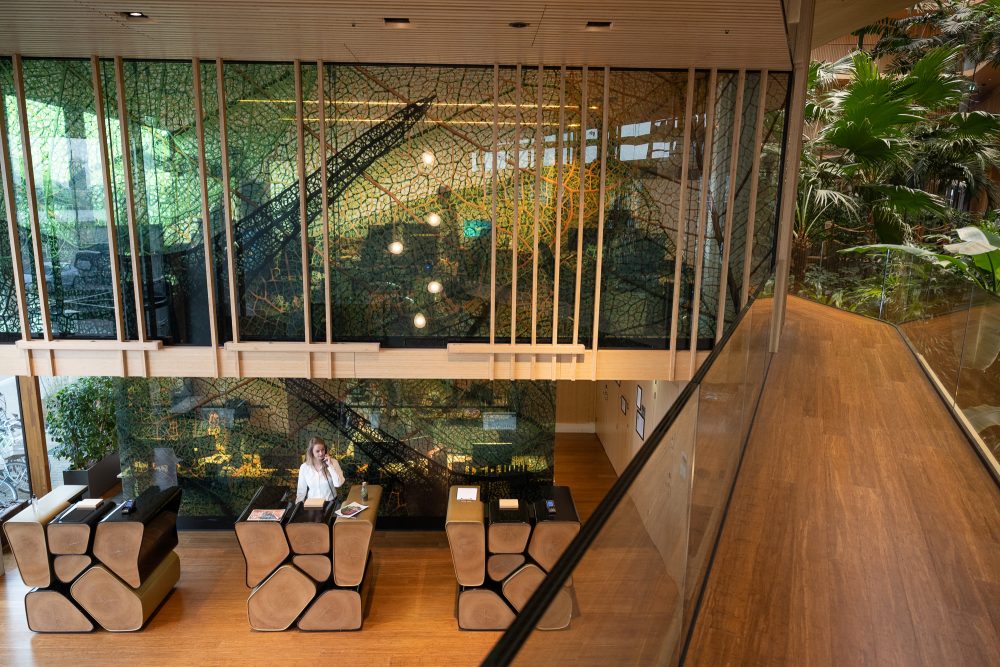 Near Amsterdam, a visit to Almere is a must to experience what the city of tomorrow looks like. Almere is the youngest and greenest city in the Netherlands, designed and built as a "garden city", a landscape with urban cores of different natures and sizes where everyone lives close to large green areas in a water-rich environment and where public transport and cycling have priority over private motorized .
In the city of Almere lies Oosterwold. This green agricultural area between Almere and Zeewolde is being developed by the residents themselves, alone or with others, as sustainably, ecologically, and self-sufficiently as possible. They not only build their own house, business, or facility, they also take care of the roads, water management and public space themselves.
When it comes to dining, there are always great options in the Netherlands and enjoying good food can be an amazing experience. When your meal is not only delicious but has also been prepared with a focus on sustainability, that experience becomes even more profound! So make a green choice and dine at one of the 8 restaurants that have been awarded a Michelin Green Star.