Europe Makes Traveling with Children Easier
Traveling internationally with your children can be difficult for a lot of reasons, but one of the hardest aspects of planning the trip can be accounting for everyone's tastes and interests. While spending time in museums or going to wine tastings might be your ideal vacation, those activities might not appeal to the kiddos. That doesn't mean your trip has to revolve around your kids, but you should try to plan at least one kid-centric activity a day.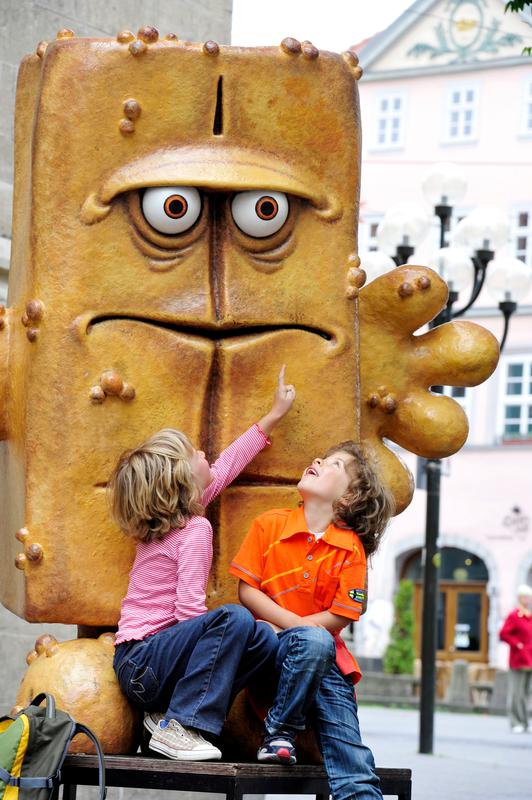 Amusement parks like LEGOLAND in Denmark and Germany, and Disneyland Paris, are obvious options for a family trip to Europe, and they are sure to get the kids excited about their trip. They'll get to see all of their favorite characters, and you'll still get to go on a trip to Europe without the kids getting too grumpy.
If Disneyland is not something you want to do personally, try to find activities that both you and a child would want to do. Like the Swiss Chocolate Train in Montreux, Switzerland. You'll take a train ride to Gruyères for a tour of the world famous Gruyères cheese factory, and then on to Nestlé chocolate factory for another tour and, of course, a tasting of some chocolate fresh from the chocolatiers.
You can also use your child's interests to guide your destinations. For example, if they're interested in knights, princes and princesses, consider taking them on tours of castles in the U.K, Germany or France. Or if they're into dinosaurs, take them to the Museum of Natural History in Vienna, Austria, to check out the fossils they have on display. Or if the holidays are drawing near, take them to Santa Claus Village in Finland, the closest thing to the mythical North Pole from Christmas stories.  They'll even get the chance to meet with Santa Claus, assuming they've been nice and not naughty. In Luxembourg you'll find Parc Merveilleux, which is part zoo and part fairy tale themed playground, perfect for the child who loves animals with an active imagination.
While you're in Europe, make sure to account for your child's taste in food as well. When eating out you'll still find kids' menus, but don't be surprised when you don't see things like chicken fingers on the menu. Many places will have something your child will find palatable, such as a croque monsieur in France, which is essentially just a grilled cheese with ham.  Or get them to try an authentic Italian pizza, which is a far cry from what they might be used to. Take them out for authentic french fries in Belgium, not France, where they were actually invented.  Be sure to check out the menu beforehand if your child is a picky eater.
You'll also want to find kid-friendly accommodations during your stay. For example, you might find a hotel in the city to be charming, but to your child, it's not likely to be as exciting as a Mediterranean resort with a water park next door. Many of these hotels and resorts line the coasts and are sure to keep your child entertained, while at the same time giving you the opportunity to be pampered and experience everything the Mediterranean has to offer.