Poland has a host of unique attractions and amazing experiences. Take home extraordinary impressions of our rich cultural heritage or the echo of the thrill of extreme sport activities. You can find interesting yet safe adventures in every corner of our country — and you can make these memories above ground, on the water, underwater, in the air, and even underground.
On the trail of UNESCO heritage sites
Young travelers visiting Poland can spend days at UNESCO heritage sites: from a total of 17 in, 15 are cultural, and two are natural heritage sites — and let's not forget the four on UNESCO's List of the Intangible Cultural Heritage of Humanity. These places and practices are diverse, so there's something of interest to everyone. Think castles, old town quarters, mines, parks, and more. There really is plenty to choose from!
Sports and active leisure
Kitesurfing and windsurfing in the Bay of Puck are a great idea for those who like to stay active and love the water. Considered one of the best centers for these sports in Europe, the Hel Peninsula attracts countless wind and wave fans during the summer! The multitude of bodies of water in Poland is great news for sailing and kayaking afficionados, as well as devotees of other water sports and recreation, including diving.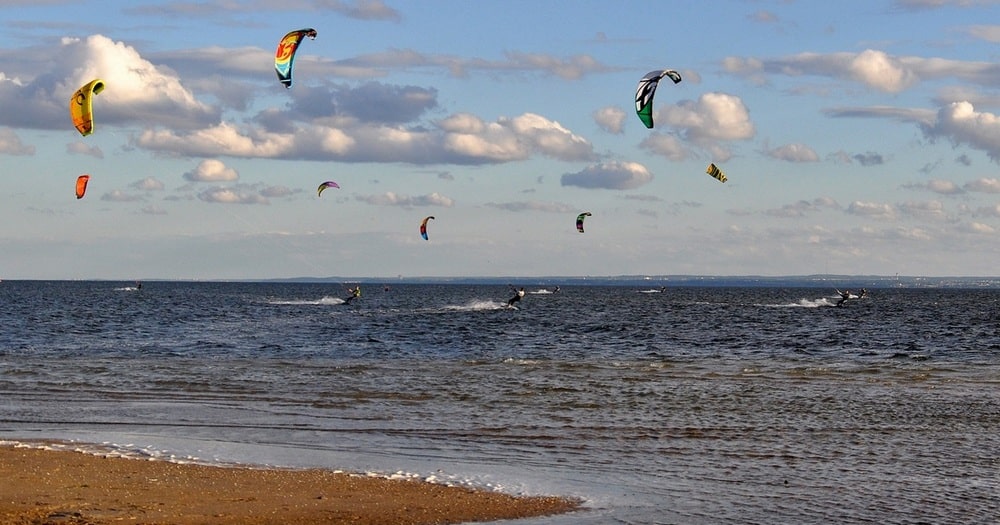 Roller coasters for daredevils
If you like an easy shot of adrenaline, you'll certainly appreciate the modern amusement parks we have in Poland. Thrill-seekers should definitely try the Hyperion, the second-highest (77 m) and second-fastest (142 km/h) roller coaster in Europe, the Zadra, the world's highest (63.8 m) hybrid (steel and wood) roller coaster in the world, and many other attractions at Energylandia. Situated in the town of Zator between Kraków and Katowice, it is the largest family amusement park in Poland. For a roller coaster ride to remember, you can also take a trip to the "Legendia" Silesian Amusement Park in Chorzów.
Finally, relax and enjoy yourself in the trendy districts of Polish cities
The magic of Polish cities enchants every young traveler. Many city districts have a unique atmosphere. Due to their long history, cultural heritage, characteristic architecture and other assets, these areas have become very fashionable both among residents and visitors. Excellent dining options in restaurants, and street food in a variety of flavors and traditions are only some of the distinguishing features of Warsaw's Praga, Kraków's Kazimierz, or Katowice's Nikiszowiec neighborhoods. Of course, there are also the lively boulevards, beaches, and promenades along the banks of the beautiful rivers that flow through Polish cities — all for you to explore and enjoy.
Here's an idea to impress your friends: a series of photographs of cities you've visited, captured from various bridges, can become a gasp-worthy souvenir of your adventure in Poland. How about that?
1/
Canoeing down the Krutynia River - Sports and active leisure
2/
Sailing in Masuria - Sports and active leisure
3/
Rafting on the river Dunajec - Sports and active leisure
4/
Mountain hiking in the Tatras - Sports and active leisure
5/
Trekking routes in the Bieszczady Mountains - Sports and active leisure
6/
Zadra - the highest (63.8 m) hybrid (steel-wood) roller coaster in the world in Energylandia
7/
The Vistula Boulevards in Warsaw - relax and enjoy yourself in the trendy districts of Polish cities
Things to consider before traveling
Some tips to consider while traveling