Top Places in Finland for Families
Finland, voted the world's happiest country four years in a row in the annual UN World Happiness Report, offers endless options for the perfect child-friendly family vacation year-round. Moomins, Santa Claus, amusement parks, animals, and much more ― Finland is a must-visit destination for families!
Moomins
The Moomins, those loveable fairytale characters created by the famous Finnish artist Tove Jansson (1914-2001), are just about everywhere in Finland. You can find them emblazoned on coffee mugs and home textiles or as the show's stars in dedicated theme parks and museums.
The popular Moominworld theme park is located on the island of Kailo in the charming seaside town of Naantali, two hours west of Helsinki. Here, visitors experience what it would be like to live in the magical land of the Moomins, complete with an authentic, five-story blue house right out of the pages of a Moomin tale.
The world's first — and only! ― Moomin museum in the city of Tampere offers visitors the opportunity to explore the endearing stories of the Moomins, from the Great Flood to the Puzzle of the Lighthouse.
Animals
Located on an island, Helsinki's Korkeasaari Zoo is one of the oldest zoos in the world. Open year-round and home to 150 animal species and almost 1,000 plant species, the zoo houses a range of interesting residents, from Amur tigers and snow leopards to unique Finnish species such as forest reindeer.
Further up north, at Ähtäri Zoo in Southern Ostrobothnia, the snow pandas are one of the most popular attractions on the 150-acre grounds. Even further up north, Ranua Wildlife Park in Lapland introduces visitors to more than 50 Arctic and other animals, including Finland's only polar bears. Ranua also focuses strongly on animal protection, as well as nursing and taking care of lost and hurt animals.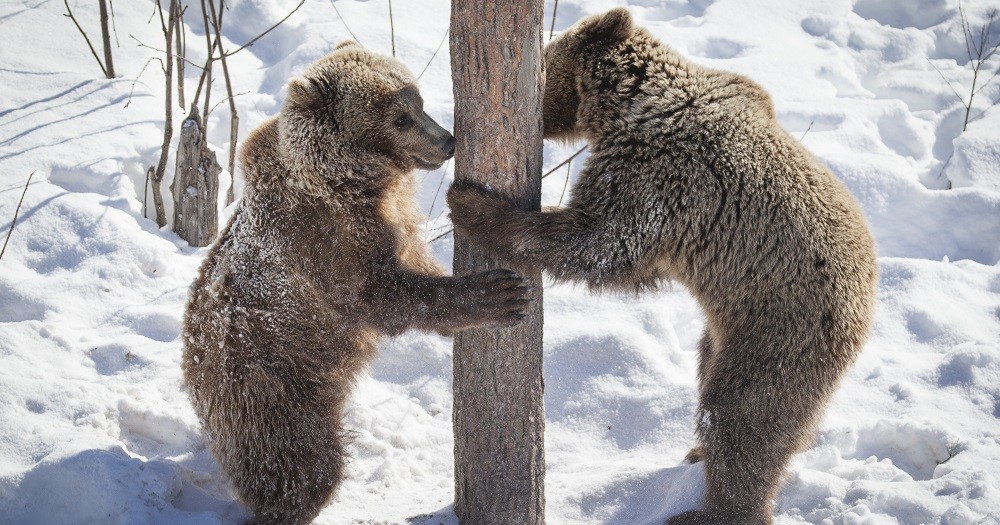 Amusement parks
Two of Finland's most iconic amusement parks are Linnanmäki, in Helsinki, and Särkänniemi, in Tampere. Linnanmäki features 40 rides, including popular classics such as a wooden rollercoaster built-in 1951. Located on top of a hill like a fortress, Linnanmäki is a superb summer experience for the whole family. Särkänniemi, in Tampere, features an aquarium, planetarium, a children's zoo, and many rollercoasters in addition to dozens of smaller rides. The Näsinneula Observation Tower boasts stunning views over this famous Lakeland city.
Santa Claus
Every child dreams of visiting the real Father Christmas, who lives in Lapland, Finland. The exact location is in Rovaniemi, just above the Arctic Circle. At Santa Claus Village, which is open every day of the year, you can tour Santa Claus's workshop, where Mrs. Claus and the elves work year-round, and meet Santa himself. During the winter months, it's possible to go for reindeer rides, marvel at ice castles, or stay in an ice hotel. Lapland also offers other fun, not-to-miss Santa-themes activities.