Best Places to Experience the Past
With a past as storied as Europe's, it's impossible not to take in some history while on your trip, especially when every other pub or church seems to be older than some countries. Get your fix of some of the oldest and most spectacular archaeological sites in Europe.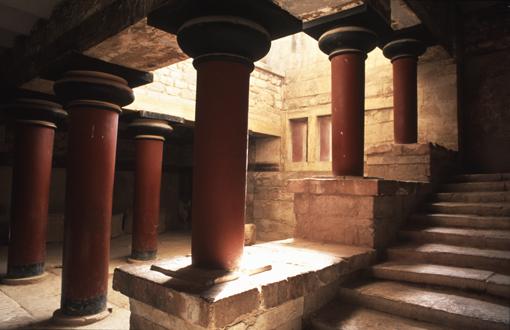 Greece is typically the country people think of when they think of archaeology. Millennia old buildings still stand among modern buildings on the Acropolis in Athens where you can follow in the footsteps of the people who lived there thousands of years ago. While in Athens be sure to check out the National Archaeological Museum, which itself is a piece of history, being well over 100 years old. The museum houses artifacts from many different periods of Greece's extensive history, as well as objects from Egypt and the Near East.
Speaking of the Near East, the perfect companion to a trip to Greece is a trip to Turkey. Visit the site of the ancient city of Troy near Tevfikiye, where the legendary Trojan War took place in the ~13th century B.C. and the ancient Greeks supposedly outwitted their enemies with the Trojan horse. Whether or not this ever actually happened, the site is still an incredible archaeological discovery and UNESCO World Heritage Site.
Step back to the dawn of human history, roughly 10,000 BC, and onto the island nation of Cyprus. Here is the neolithic village of Khirokitia, a UNESCO world heritage site. Miraculously preserved for 12 thousand years, and reconstructed using period materials, explore what life as an early human was like and learn about primitive tools and construction practices.
Jump forward a few hundred years with a trip to Pompeii, near Naples, Italy. The ancient city of Pompeii was devastated in 79 AD by the eruption of the volcanic Mount Vesuvius, but the same eruption that killed its populace also froze Pompeii in time, preserving it in incredible condition under thick layers of volcanic ash. Walk the streets of Pompeii and learn about the daily lives of Italians nearly 2,000 years ago.
For a slightly macabre archaeological adventure, visit the Hypogeum in Paola, Malta. An underground necropolis over 5,000 years old, the Hypogeum is home to some 7,000 human remains. It's original function isn't fully clear, but it was thought to be a religious sanctuary for prehistoric humans before it was a grave site.
You might not think of Bulgaria as being a hot spot for ancient Roman ruins, but the modern city of Plovdiv has roots back to approximately 4,000 BC, and was once home to many different invading cultures, including the Romans. The remains of the Roman city can still be visited, with major structures still standing like the theatre, stadium and odeon right in the middle of the city.