Embark on a slow, sustainable adventure
Imagine the sensation of waking up on crisp morning in a wooden, igloo-style structure in northern Finland. The night before, you walked through the thick snow out into the pine forest until your reached a clearing. At the clearing, the trees parted and you looked up to see the shimmering of the northern lights, the green, blue, purple, and red undulating above the trees in the dark sky. Now, the next morning, you reflect on that life-changing sight as steam rises from a fresh cup of coffee, as the snow falls silently outside of your window.
We're here to tell you that this scenario could, in fact, be very real. Every year, naturally curious travelers from around the world make the trip to destinations in Europe to experience what we described above. To whet your palate for travel and because we're in the midst of winter, we thought we'd share some ideas about travels you could embark on that focus on the natural experiences of Europe's winter landscapes.
Witness Finland's aurora in a sustainable way
Finland is an excellent place to begin. In many locations across this marvelous and less-visited country, there are igloo-style eco-lodges where travelers can experience the wonders of slow adventure activities, such as snow-shoeing in the white, powder-covered plains or setting out on a guided animal-watching tour—Finland is home to moose, reindeer and many other majestic forest animals. The great thing about many of the lodgings that cater to travelers hoping to discover the Finnish outdoors is that they are typically built and operate with sustainability at heart. In many cases, the structures are created with responsibly-sourced, local materials, such as Lappish wood, which actually absorbs carbon dioxide. What's more, many of the lodgings are powered using geothermal systems or in combination with solar panels on their roofs.
Iceland, the home of majestic, rugged terrain
In the 13th century, the Icelandic historian, poet, and politician, Snorri Sturluson, wrote beautiful prose about the rugged, gorgeous terrain that covered much of his home country. Nearly a millennium later, the landscapes that put Sturluson in a state of awe continue to astonish naturally curious travelers who visit this country. Make a trip to Iceland to slip into its geothermal baths, to hike trails that pass over glaciers, to put your hands under the rushing liquid of a cold mountain waterfall. Feel a connection with nature's past by walking over lava fields, where molten rock once poured over the earth to make new land.
Are you passionate about wildlife? Iceland is home to some of the best spots on the continent to watch whales. Use binoculars from a cliff or better yet, board a whale-watching boat to get close and experience these magnificent creatures as they breach and play. At night, after a day's outdoor adventures, retire at one of the country's hundreds of eco-lodges or other sustainable locations for a plate of sumptuous fish or perhaps a helping of smoked lamb.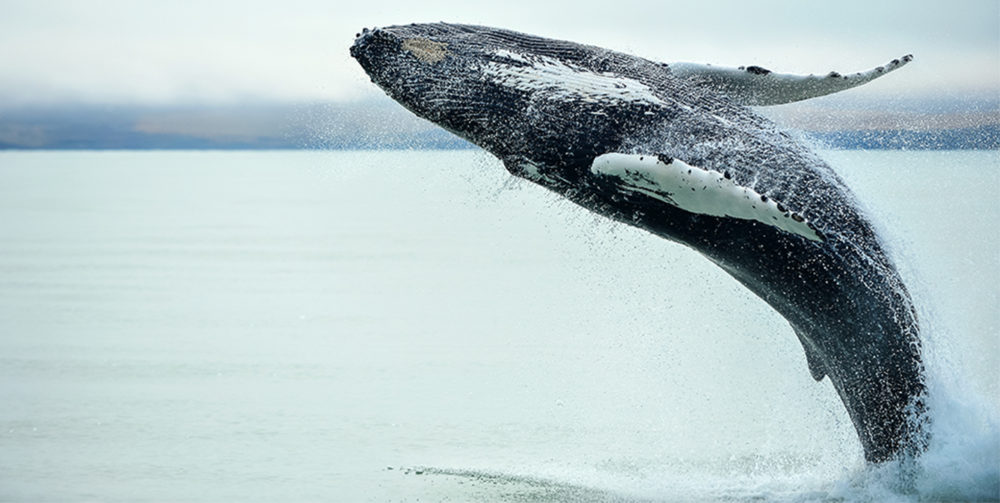 Discover the serenity of Slovakia's outdoors
For an ambitious outdoor adventure or a calm restful holiday, Slovakia's Low Tatras mountains offer a serene destination, far away from the demands of modern life. Whether you crave a long winter hike among close friends and family (and the mountain goats who call the terrain home) or only wish to stare from your fire-heated cabin at the snow clinging to the pine trees and the rolling white mountains in the distance, this place has what you need.
Then, when you have had your fill of the high elevation, descend to Slovakia's famous Pieniny National Park, where you will find yourself on a wide, sometimes fast-moving river flanked by pine-covered mountains as far as you can see. For an unforgettable view of the nature around you, take a wooden raft down the river, steered by one of the boatmen who guide the traditional craft using the same techniques that have existed for generations.
Now, it's time to make plans
Now that you have several good ideas about where to take a winter trip that focuses on Europe's winter outdoors, the only thing left to do is plan. Of course, traveling now might not be possible, but this coming winter will, in all likelihood, present you with the perfect opportunity to experience the adventures we mention in this article. When planning, don't forget to look up the most eco-friendly options. Nature is a precious thing that should be preserved so that future generations can enjoy it just as much as we do! Follow the hashtag, #NaturallyCurious on social media for inspiration.