More than just cooking classes
Through the stomach to the heart 
For centuries, Polish regions have been proud of their distinctive culinary traditions, shaped by specific geographical conditions, local history, and occasionally the influences of neighboring cultures. Local delicacies made from strictly guarded recipes, rituals from the past, and traditional ways and tools to make food  all add up a treasure trove of Polish culinary culture. 
You can learn about these traditions and taste regional dishes on culinary routes that combine all kinds of attractions with cuisine, known sometimes as slow food or slow travel. Our dozens of culinary routes include the favorites: Śląskie Smaki – Flavors of Silesia, Dolina Karpia – Carp Valley and Opolski Bifyj – The Opole Kitchen Dresser. These unique workshops where you can prepare traditional local recipes are worth checking out, to make your trip to Poland an unforgettable experience. 
One of these workshops is held at the Living Museum of Gingerbread in Toruń. Nothing tastes better than gingerbread you just made yourself. That is what makes a visit to this unique museum unmissable – a magical and intriguing place permeated with the history of Toruń and filled with the smell of gingerbread that takes us on a journey of the senses to get acquainted with the vivid, renowned traditions of this city. Being a modern attraction, the site is interactive; it is an unusual theatre where guests participate in a show led by experienced performers. 
In Poznań, on the other hand, a must-see location is the Croissant Museum, where you can explore the arcana of baking and the history of the most valued regional product from Greater Poland – St. Martin's croissants. The narrative revolving around the preparation of St. Martin's croissants is really a pretext for fascinating tales about Poznań's history, traditions and modern times.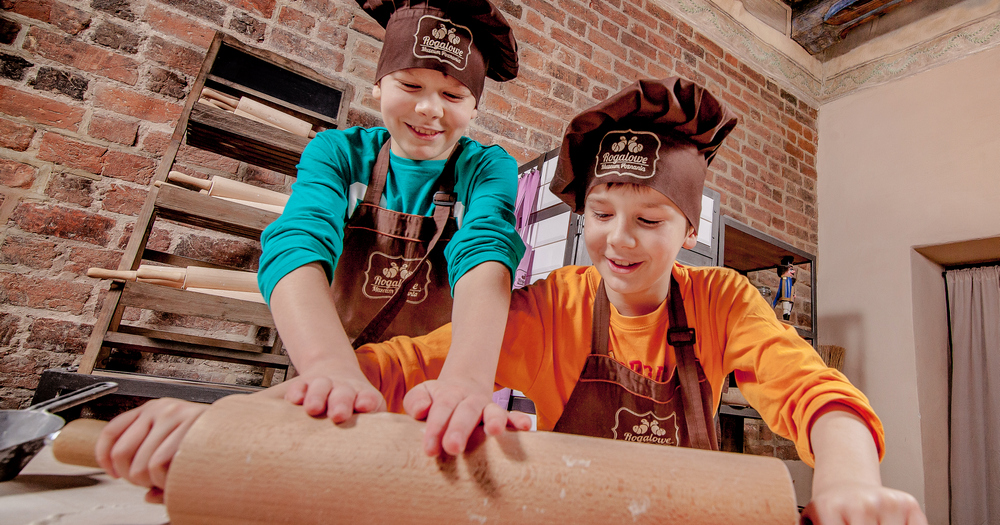 Similarly interesting workshops are in Kraków. Here, at the Living Bagel Museum, an interactive presentation will take you through 600 years of history, tradition and the production process of Kraków's distinctive obwarzanek. By taking part in the obwarzanki workshops, visitors to the museum have an opportunity to become very familiar with the tastiest symbol of Kraków. 
While in Kraków, be sure to visit the newly founded Museum of Vodka Factory! It offers several thematic paths through this extraordinary place: "The production of vodka from the Middle Ages until now", "Drinking and feasting with vodka through the centuries" and "The flavors of vodka, past and present". While you visit, you can use interactive multimedia stations and enjoy a vodka tasting at the culmination of the tour. This facility is the only vodka museum in the world that can boast a collection of authentic distilling machinery forming a complete technological line for spirits production.