Explore the Carpathian Garden!
Romania is a land of natural beauty with all types of landscapes, from mountains and hills, to plateaus and plains, to the Danube Delta and the Black Sea coast.
At the heart of the country lie the Carpathian Mountains, embracing the famous Transylvania and secluded areas of true wilderness in 27 national and nature parks which beckon visitors to adventure and activity. These parks offer great opportunities for hiking, mountain biking, horseback riding, rock climbing, rafting, caving, canyoning and gorge walking. The Romanian Carpathian Mountains (47% of the mountain chain is in Romania) are divided into three groups: the Eastern Carpathians, the Southern Carpathians, and the Western Carpathians. The highest peaks are in the Southern Carpathians: Moldoveanu, at 2544 m/8,346 feet, and Negoiu, at 2535 m/8,316 feet.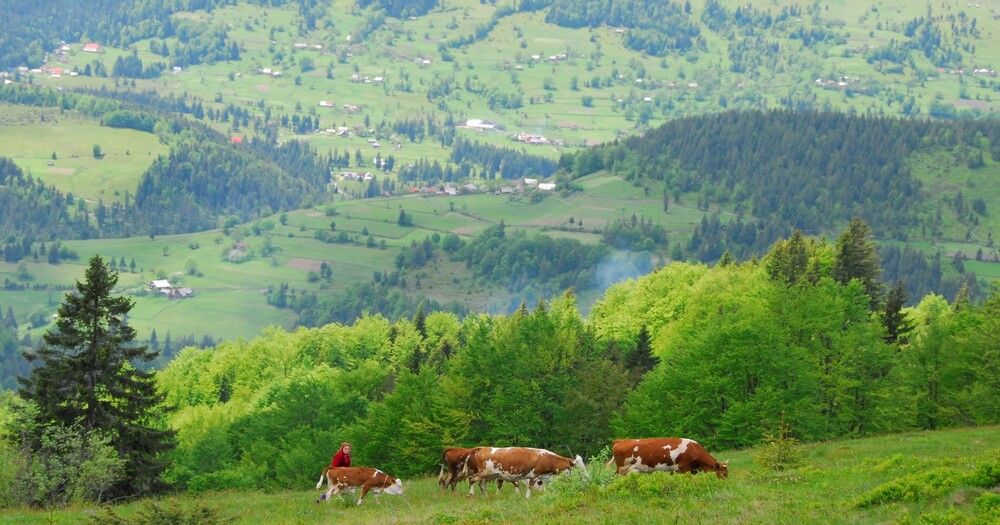 The Danube creates a 1,075-km journey of beautiful natural landscapes on its way to the Black Sea, from southwestern Romania to the amazing Danube Delta.
The Iron Gates, also known as the Danube Gorges, the most spectacular segment of the Danube, will surely enchant you with spectacular scenery, history, and multicultural traditions. The attractions of the area include Decebal's Head (named after the last king of ancient Dacia), said to be the highest stone sculpture in Europe, at a height of 40.5m; Veterani Cave; Ponicova Cave; Mraconia Monastery; Tabula Traiana; the cities of Drobeta-Turnu Severin and Orșova. The hiking trails above the gorges afford amazing views.
The impressive Danube Delta is a paradise, declared a UNESCO Biosphere Reserve in 1990 and the only delta worldwide to have this status. It is also the world's third-richest biosphere reserve in terms of biodiversity. More than 9,500 species of flora and fauna live here, and scientists believe still more species are yet to be identified. It shelters the largest compact area of reed beds on the planet and supports 30 types of ecosystems, of which 23 are natural and 7 anthropic. The Delta's appeal is enriched by archaeological remains, museums, historical, architectural and art monuments, gastronomy and the folklore of the ethnic groups who live in the area. Within the reserve is a total of 24 tourist routes, of which 15 are for boat trips and nine are for hiking.


Actively enjoying the countryside
Throughout Romania are hundreds of preserved ancient villages in picturesque settings. Each has its own story, customs, traditional clothing, and gastronomy. Visitors are not only special guests but are welcome as participants in household activities such as cooking, wood carving, weaving, haymaking, and working the fields. Life moves a little more slowly in the villages, following the ancient rhythms of tradition and culture.
Things to consider before traveling
Some tips to consider while traveling