The silence of the forest and the power of water
If you want to take a walk with your family in almost untouched nature, indulge in flavors, and see some of the rarest examples of flora and fauna, then Zlatar is the right place for your vacation. Located in the western part of Serbia, only three hours' drive from Belgrade and not far from busy Zlatibor, Zlatar will provide a real vacation that awakens all your senses.
To appreciate the soft sounds of the pine forest, choose hiking and mountaineering trails that will take you to the most beautiful, hidden corners of the "golden mountains": Vodena poljana; Golo brdo, the highest peak of Zlatar at 1,627 m; Vilovi; Komarani; Rastoke; Tikva; Kamenica, and more. You will enjoy endless views, fragrant meadows, and challenging forest paths.
Active children will enjoy the adrenaline park in the center, and for a real challenge, try the 1000-meter-long zip line. It's a certain memory-maker!
You can also explore Zlatar on two wheels and visit picturesque villages and colorful landscapes. We suggest that you also head to the Uvac Special Nature Reserve, where you will be able to enjoy the view of fantastically carved, meandering river, the largest cave complex in Serbia, three lakes, and the habitat of a rare type of vulture.
The most beautiful views of this natural phenomenon are from the Molitva and Ledeni vrh lookouts. Well-marked hiking trails show you the way, and, if you like, you can take a jeep tour.
One of the most interesting ways to get to know this destination is from the water, whether by boarding a catamaran or paddling in a kayak. While you enjoy the serene quiet and the sound of oars cutting the water's surface, griffon vultures will fly above you. You will become aware of the power of the water that incised this winding path into the rocks. The experienced guides will take you through the caves, which are accessible only from the river, and, if you are lucky, you will be able to kayak into some of them.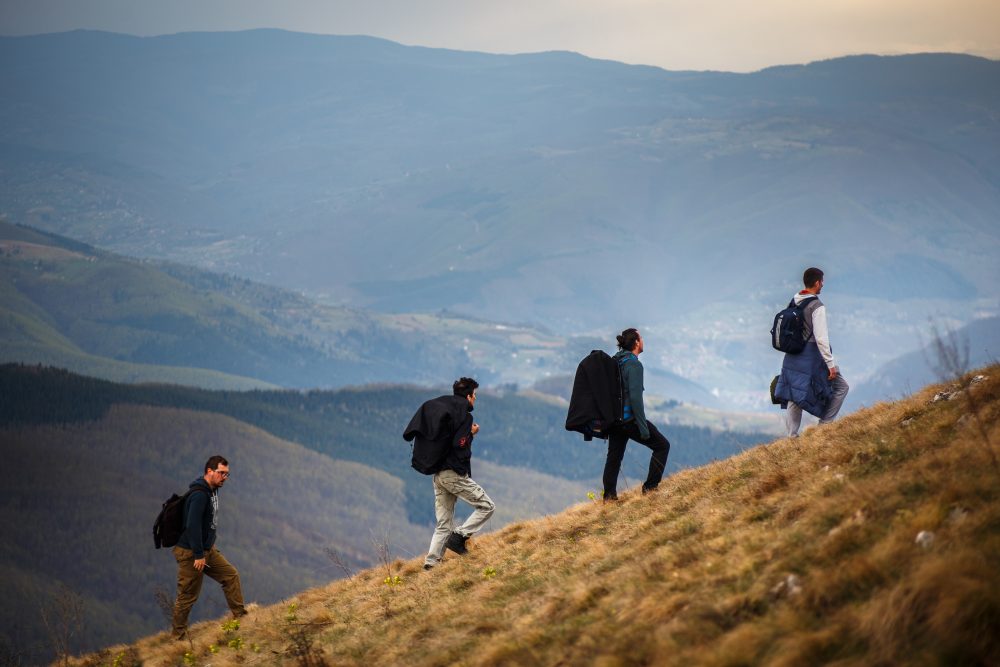 After a day full of adventure, it's time to enjoy your other senses, so try the delicacies of this region: buckwheat pie and the widely known Zlatar cheese.
Whatever you choose to visit in Zlatar, you will remember your visit for a very long time.
The subtitle talks about the 'silence of the forest', so then speaking of its sounds doesn't make much sense, mainly since these sounds aren't described.