A slow tourism vibe at your own pace
Exploring Wallonia, southern Belgium's verdant landscapes, clean rivers, deep forest and numerous nature reserves, has never been more alluring than now, with its recently designed slow tourism programs. The concept? Exploring the region by combining train, walking and cycling. 100% Zen, 0% car.
Each specially designed car-free itinerary embraces a slower pace of life, each route beginning and ending at a station. Between the two stopover stations, you can connect by train or on foot or bike paths. For each getaway, a typical travel diary offers detailed maps, suggested visits, nature activities, restaurant ideas, cool picnic spots and nice accommodation. Check out  VisitWallonia.be/car-free for the full itineraries. Highlights in between epic landscapes include medieval castles, strange rock formations, gourmet trails and exceptional heritage sites unlike anywhere else in the world.
Beside the aforementioned itineraries, the region also offers a tremendous wealth of walking routes. There are scrumptious gourmet walks with Trappist beers,  abbeys, and affable monks. There are "back to nature" walks that you can experience barefoot, or to forage for mushrooms or search for bats at night.  With a wealth of war history at your feet, you can also follow in the footsteps of Napoleon or seek out the forest hideaway where Hitler had his secret headquarters. If you're into culture and architecture in a time machine kind of way, then the towns labeled "most beautiful villages" make nice back-to-the-past adventures too.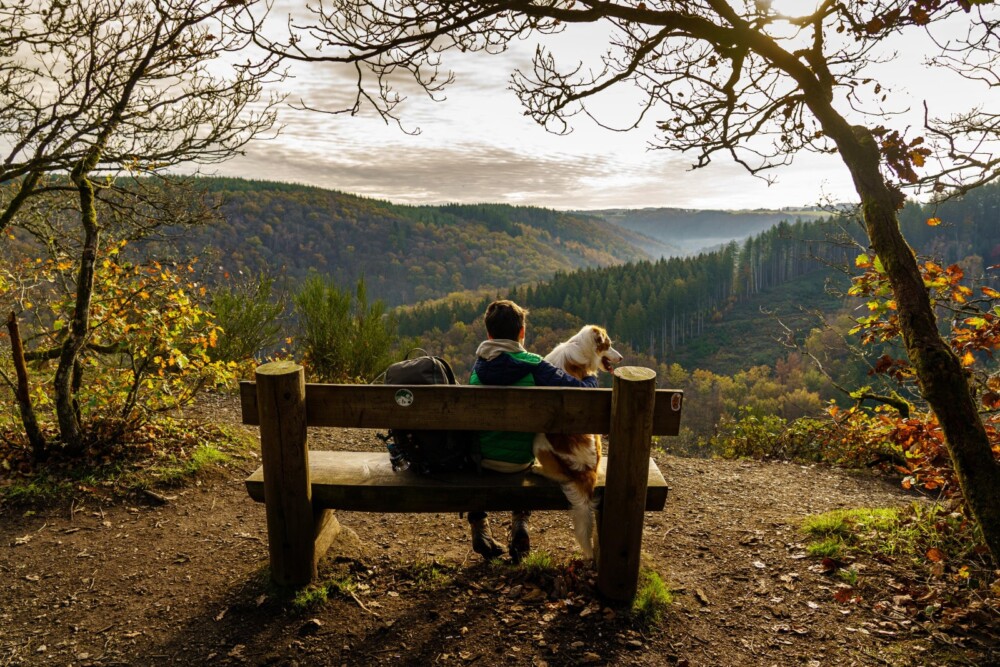 Wallonia on wheels is another important element on the slow tourism menu. You can literally hop on a bike almost anywhere in the country and follow a fully signposted trail. It's a great way to explore city to country all in one holiday. In a few days alone, you could be taking in the charged atmosphere of a historic battlefield, sampling beer at a Trappist abbey or brewery or jumping into a canoe for a thrilling kayaking session,  soothing your tired muscles afterwards with a restorative spa treatment. Slow tourism by water is an increasing trend offering meandering excursions by boat, bicycle, steam and even electric boat along calmer waters. You can even get back to nature with a magical forest bathing session or watch the sunrise in an Indian canoe on Lake Virelles.
In this green land, nature and its free-roaming inhabitants are everywhere you look. In the dark forests of the Ardennes, you can listen to the mating calls of bellowing deer. On the misty plains of the haunting Hautes Fagnes, you can spot eagles soaring and swooping to catch their prey. For the more active holidaymaker, wildlife can play a part in a newly acquired skill as you try your hand at beekeeping, zoo-keeping and falconry.
"Near-cations" in Europe: southern Belgium is the gateway to greener holidays.