Family fun ranging from nature to culture
Traveling as a family is extremely fun and popular, so it is no wonder that Germany offers amazing experiences and destinations for the young and the young at heart. Spending a holiday in nature or learning about German culture, every family's wishes are fulfilled on a trip to Germany.
Nature
Germany offers diverse nature, ranging from the Black Forest in the south to the seas in the north. Families love visiting the Baltic Sea, where the sea climate meets forest air. The coastal forest, moor, heath, dunes, and Baltic Sea beaches invite visitors to have an active yet relaxing holiday. The warmer, shallower, and calmer waters make it a perfect destination for a vacation with kids. Countless health resorts promise relaxation and an escape from everyday life. On the other side of Germany's coast, the North Sea offers fascinating mudflat hikes. The Wadden Sea is popular with youngsters as it encourages a sense of exploration.
Short hikes with spectacular views will impress children and adults alike. Two of the most popular destinations for a hiking holiday with the whole family are the Elbe Sandstone Mountains in Saxony and the Black Forest in southern Germany. The Elbe Sandstone Mountains in Saxony offer fantastic views, great nature, and plenty of kid-friendly hiking routes — and on a rainy day, the city of Dresden is only a short journey away. The Black Forest is arguably Germany's most famous forest; and kids are discovering something new around every corner on the many themed paths to explore.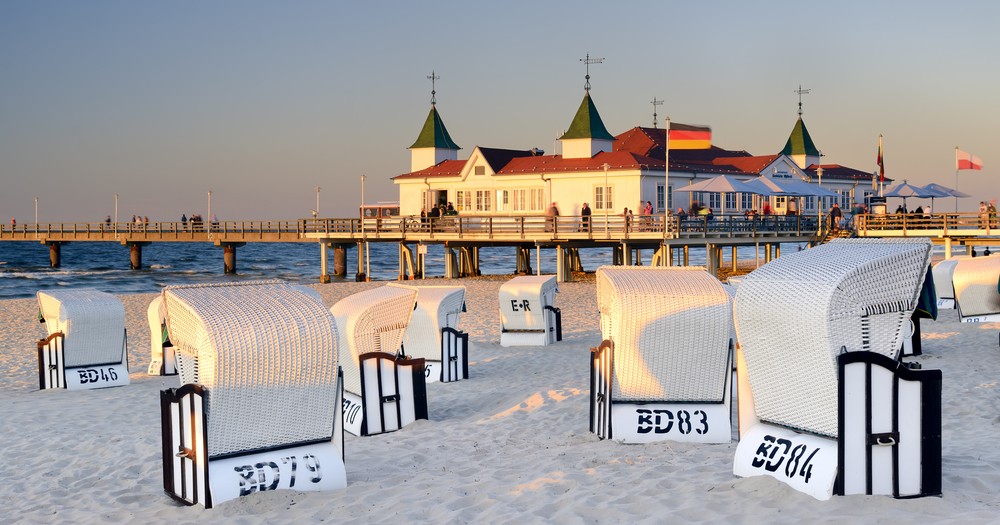 Museums
Germany has a great variety of family-friendly museums. Covering the topics of culture, history, and nature, they engage children's natural urge to explore, learn, and understand. From making their own chocolates to admiring full-sized dinosaur skeletons and learning about science in a playful, exciting way, to experiencing the earth's climate zones and learning about weather, many of Germany's museums offer unique experiences to children and adults alike.
Castles
Kids love fairytales, so what's better than visiting some fairytale castles in Germany? Of the various options, the most well-known ones are located in Germany's south and west. Neuschwanstein Castle certainly is the most famous choice, followed by Eltz Castle in Rhineland-Palatinate. However, Lichtenstein Castle, Drachenburg Castle, and Hohenzollern Castle are also popular options. Castles can be found all over Germany, and if you venture off the beaten tracks, there are many hidden gems to discover. On top of that, some castles offer jousting tournaments, castle festivals, costumes, and other fun activities for children.