My authentic St. Patrick's in Kilkenny, my Las Fallas adventure in Valencia
There's no doubt that I've been extremely lucky when it comes to travel. I've seen some of the world's great wonders, both near and far from my home in Geneva. I can thus say with the confidence of a seasoned wanderer that Ireland' and Spain are among the most tempting and fascinating places I've ever stepped foot in. Both countries possess unique culture, rich history, and landscapes that compete with any in the world. I dream of Ireland's lush countryside, friendly locals, and lively music scene. Memories of vibrant Spanish cities—Valencia in particular—make me buzz with excitement. Whether it's Valencia's delicious food and beautiful beaches or it's the winding streets of Kilkenny, there is so much to discover. 
To help guide you to an unforgettable exploration, I'm pleased to share the itinerary for my most recent visit to Ireland and Spain! 
Carlow, Ireland, a place with rebel roots
Carlow is the most charming Irish county you've never heard of. Its history and the stunning natural splendor of its landscapes will amaze you. When it comes to history, I've always been partial to Carlow because of its early insurgent spirit, especially in 1798, when a group of rebels captured the town from the British.  
These tales are evident in today's architecture, such as Duckett's Grove. I visited it on a bright spring day and strolled peacefully through the gardens. Today, the manor house is a ruin, though it's still magnificent and what I'd call one of the most photogenic buildings in the country.  
The other building with ties to the county's turbulent history is Carlow Castle. Built in the 13th century, it has been a crucial military fortress for hundreds of years due in large part to its location between two rivers. As with Duckett's Grove, it's now a ruin. In fact, an overzealous physician used dynamite during an attempted renovation in 1814. No surprise, it didn't go well! Nevertheless, it gives visitors a direct line to the past. I myself felt a deep connection with history when admiring its intimidating facade.  
Saint Patrick's Day in Kilkenny
I had two strokes of good luck when I visited Ireland. First, I was there during Saint Patrick's Day. Second, I got to celebrate the occasion in Kilkenny. If you're like me, you're always on the hunt for creative cities that are off the beaten path. Kilkenny is exactly that: it has an extremely vibrant social scene with many pubs, local restaurants, and festivals. That combined with its affordable cost of living, strong community spirit, and accessible location has made it a major hub for young creative people. And when it's Saint Patrick's Day, all of this is amplified significantly. 
The highlight of my Saint Patrick's Day adventure was the Kilkenny Parade, which was centered around the theme of Legends and Stories. The parade happened right in the heart of the city. People dressed up in wonderful costumes marched down the main throughway, dancing and rollicking in the pageantry. To be honest, witnessing this grand showing made me feel almost as though I was Irish myself. The kind and open people really touched me. And of course, I had to indulge in some traditional fare: delicious cold beer and corned beef and cabbage. They are delectable, especially when done by local chefs who truly love their work.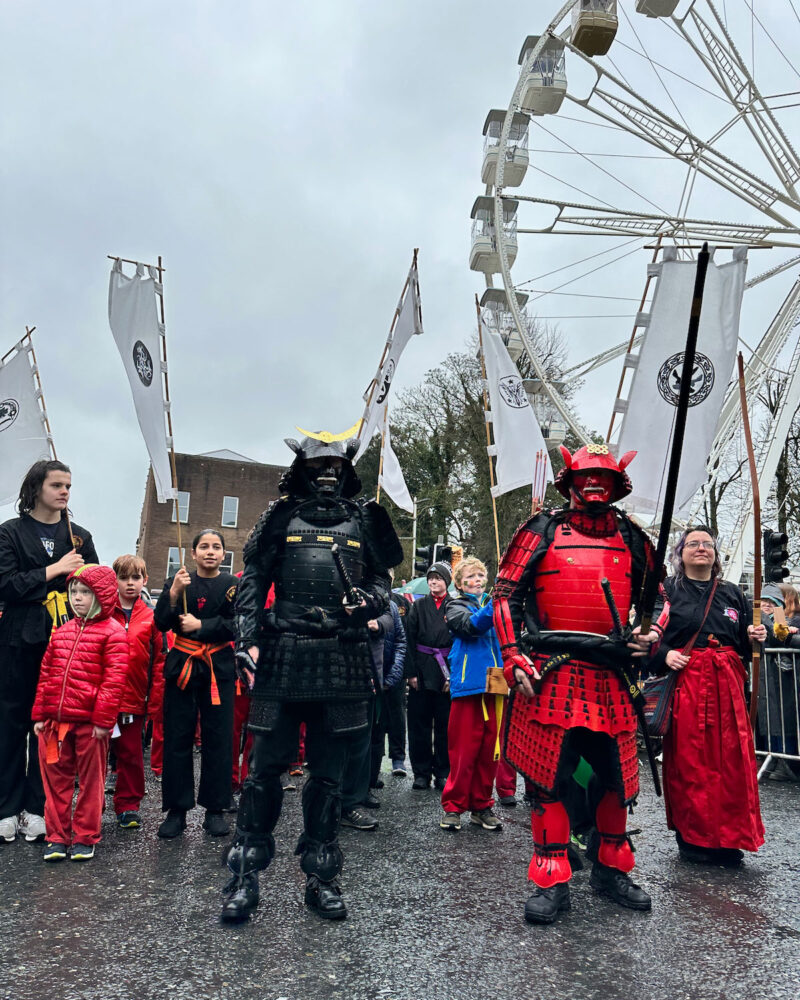 Unforgettable nights during Las Fallas in Valencia
After my week in Ireland, I travelled south to Spain, in search of sunshine on my skin and the smell of orange blossoms in the air. I found both in Valencia. This lovely southeastern city is a focal point for the country's young. Its art and design bona fides are legendary. Add to that world-class cuisine, soft sand beaches, and music to stir the soul.
What made Valencia even more attractive to me were its festivals, particularly Las Fallas. Each March, this marvelous festival takes place to celebrate the arrival of spring. It involves the creation and destruction of large, ornate sculptures made of papier-mâché (called fallas) and often depicts satires of current events, politicians, or celebrities.
Las Fallas also includes a variety of other events such as parades, fireworks, and street parties that go late into the night. In fact, on most nights, the streets were alive with music, laughter, and the smell of paella cooking. Everywhere I looked, there were towering, colorful fallas depicting all sorts of scenes—from the hilarious to the absurd. The energy of the crowds was infectious. I danced in the streets with locals and visitors alike, feeling truly immersed in the vibrant culture of this place. Perhaps most clear in my memories is my experience watching the fallas burn. It marked both the end of the festival and the end of an unforgettable bash. 
Of course, Valencia has much more to offer! In addition to my festival partying, I made visits to the Torres de Serrano (The Serrano Towers). These towers were constructed at the end of the 14th century. They were once the main entrance to the city when it still had walls. Nowadays, visitors can climb to the top of them to enjoy the panoramic view. Another experience you must have is a visit to the Mercado Central, Valencia's largest and oldest food market. Here you'll eat the most delicious local delicacies. Trust me, the food might be fleeting but the memory of the flavors will last a lifetime.