Explore Hiiumaa's Windtower Experience Centre
Hiiumaa has a long-held reputation as Estonia's best-kept secret. Saaremaa, Estonia's largest island, is known for spa hotels and a medieval fortress, but ask a local which island is their favorite. It's usually Hiiumaa, hands down.
What is the Windtower Experience Centre?
Windswept beaches attract kite surfers from the mainland and abroad, and in 2021, another "windy" attraction arrived on the scene — The Windtower Experience Centre. It's hard to describe exactly what this unique building is, as it's part museum, part conference center, and part community hub. Whatever it is, it's 100% interactive.
Estonia is not known for its hills, so observation towers — often built along nature trails — give visitors the chance to get a bird's-eye view of the surrounding countryside. At 29 meters tall, the Windtower Experience Centre rises above the surrounding landscape, yet the building's unique shape makes it look as if the wind had blown it into place. Climb all the way to the top to feel the wind on your face as you look out across the water to neighboring Saaremaa and listen to a symphony of wind chimes.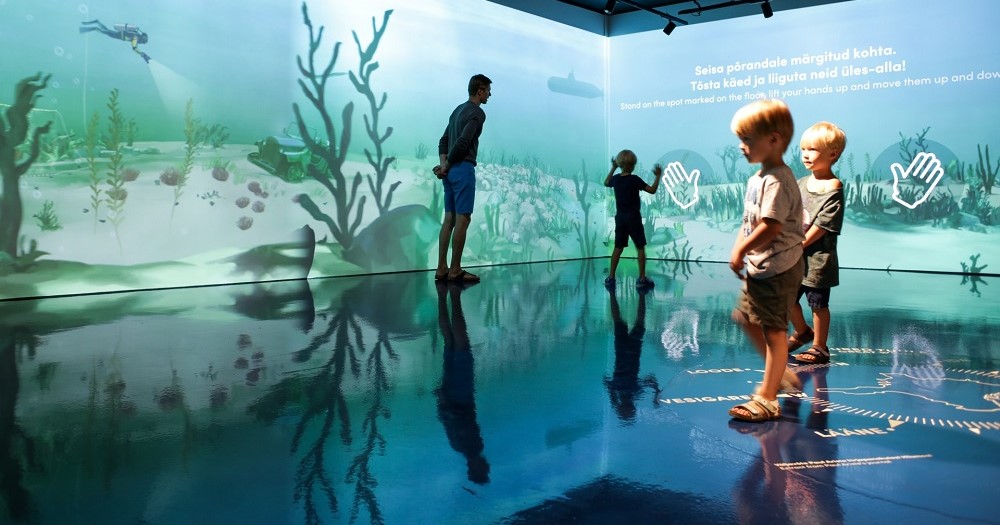 Why you'll want to stay and play
Inside you'll find five exhibition floors, from "Underwater Hiiumaa" all the way up to "Above Hiiumaa." Learn about the fish under the sea, touch a sealskin, walk in the boots of a fisherman, and relax in a hammock while videos of the island lull you into a state of pure relaxation.
Besides the interactive exhibits, you'll find the highest indoor climbing wall in the Baltics. Climbers (over the age of 7) can work their way up 16 different routes that extend nearly 20 meters high. Book a climbing time ahead, though, as the wall is a popular attraction.
After you've worked up an appetite on the climbing wall, enjoy a meal or snack at Café RUUDI. The cafe features local ingredients whenever possible, plus options for vegans and vegetarians. Even the youngest diners will find a favorite dish on the children's menu.
Where else to "get high" on Hiiumaa
If you're hooked on heights after climbing the Windtower, here are three other places to see on Hiiumaa:
Orjaku Birdwatching Tower — not far from the Windtower, you'll find the Orjaku Birdwatching Tower. During the spring and autumn migrations, you can look out over Käina Bay and see thousands of birds.
Tahkuna Lighthouse — Estonia's tallest lighthouse at 42.7 meters above sea level.
Kõpu Lighthouse — the third-oldest continuously operating lighthouse in the world, dating back to the Middle Ages, when Estonia was an important stop on merchant trading routes.
How to get to Hiiumaa
You can fly! The flight from Tallinn to Kärdla, Hiiumaa's capital, takes only 30 minutes. There is also a bus service between Tallinn and the island; the trip takes about four hours and includes a ferry ride. There is also a ferry connection to Saaremaa. For true adrenaline junkies, you can drive Europe's longest ice road between Hiiumaa and mainland Estonia — weather permitting, of course.